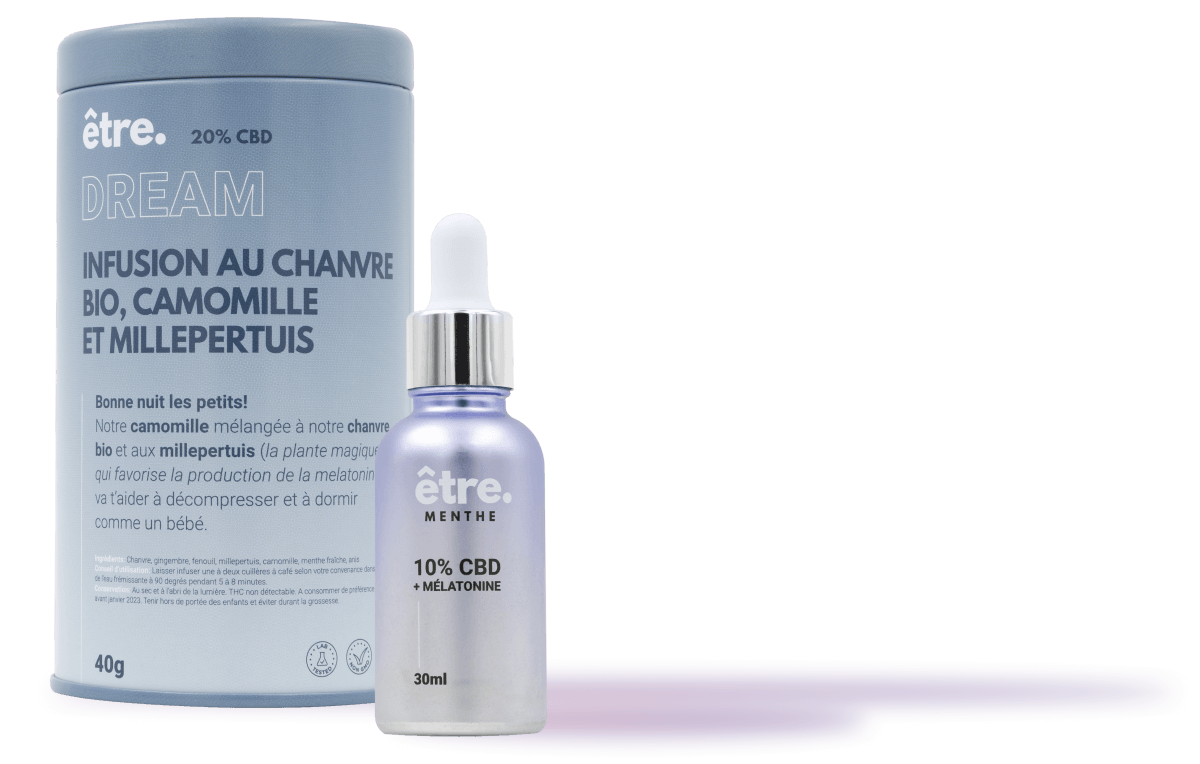 Duo Sweet Dreams Duo Sweet Dreams
S'endormir n'a jamais été aussi simple avec ce duo magique ! Une tasse de notre infusion DREAM et quelques gouttes d'huile à la mélatonine t'aideront à dormir comme un bébé...même pour les noctambules les plus endurcis!
Infusion DREAM
10% CBD oil with mint and MELATONINE 60mg
Product Description
Falling asleep was never easier with this magic duo! A cup of our DREAM tea and a few drop of oil with melatonine will put you to sleep like a baby.. This combination will work even for die-hard night-owls ;)
Le millepertuis augmente la production de mélatonine qui est l'hormone du sommeil.
La camomille agit de la même manière et aide le corps à se détendre. Associés au chanvre bio, ils vont t'aider à t'endormir en douceur et surtout à améliorer la qualité de ton sommeil
Contient du cannabidiol (CBD) qui présente de fortes propriétés antioxydantes, anti-inflammatoires, antidépressives et neuroprotectrices. Le CBD prolonge la phase de sommeil profond, qui est la période pendant laquelle le corps se régénère efficacement.
Only connected customers who have purchased this product can leave a review.