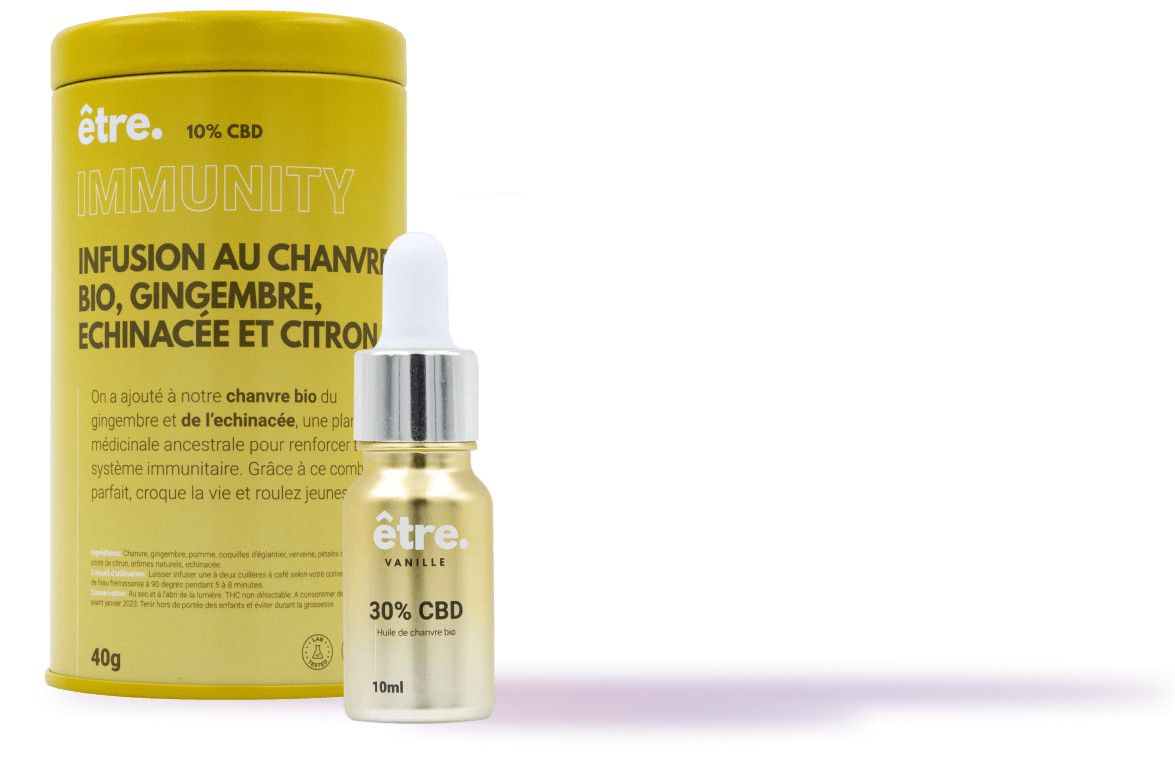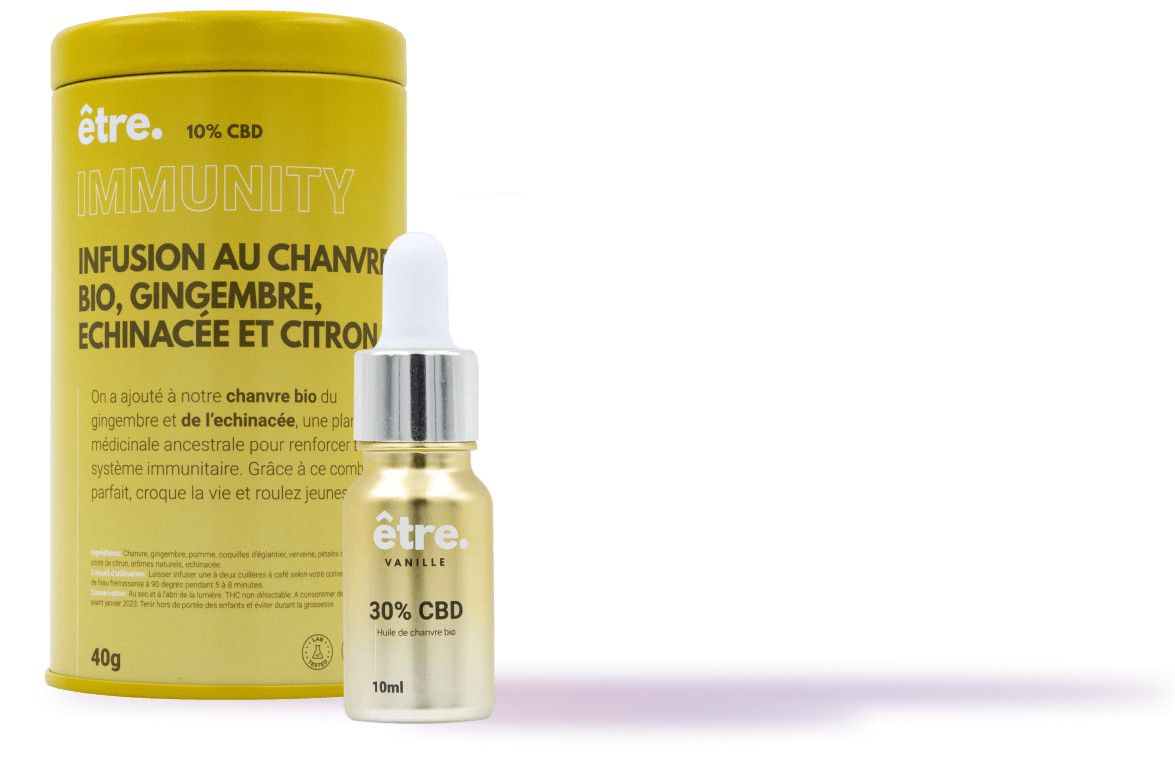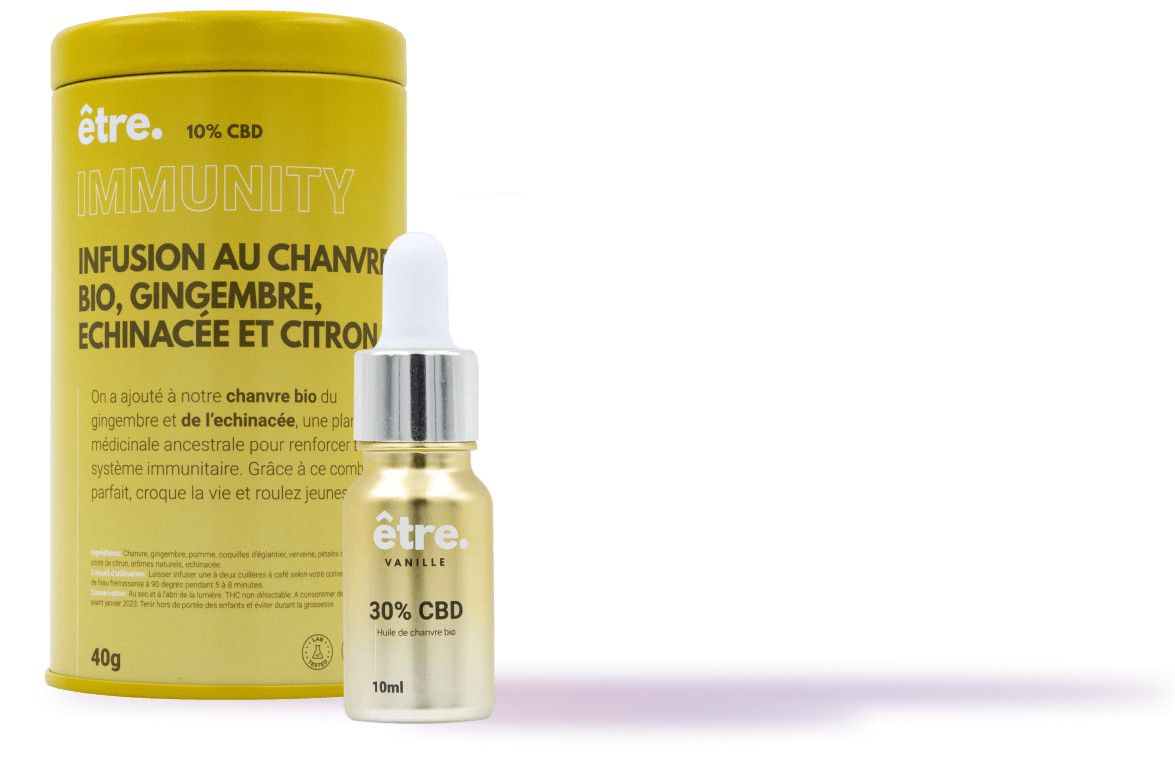 IMMUNITY box IMMUNITY box
Le jaune est une couleur d'espoir, tout comme notre coffre Immunity et on espère que tu l'aimeras ! Notre fameuse infusion IMMUNITY est un mélange d'ingrédients soigneusement sélectionnés pour booster ton système immunitaire de la manière la plus naturelle qui soit.
Infusion Immunity + cbd oil BIO 10%/20/30%
Price
à partir de: 48,00 €
Product Description
Yellow is a color of hope, just like our Immunity box!  We hope you like it as much as we do! Our famous IMMUNITY infusion is a blend of carefully selected ingredients to boost your immune system in the most natural way possible. Our sublingual cbd oil with natural vanilla flavor, will "block" the receptors of stress in your body and make it a soldier ready to fight all battles (including against flu bacteria). This duo will help you feel healthier and stronger 💪
Only connected customers who have purchased this product can leave a review.