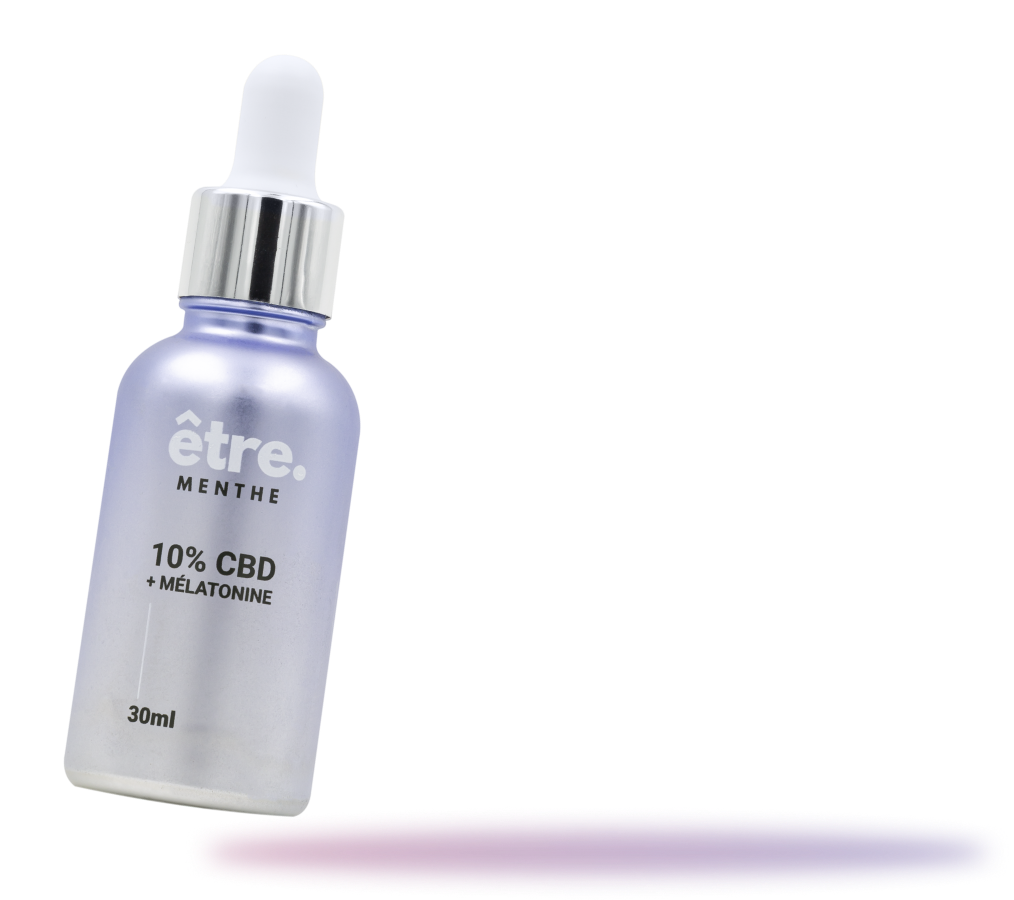 Mint - CBD 10% + MELATONIN Mint - CBD 10% + MELATONIN
87 in stock
Product Description
Melatonin is known to be the sleep hormone. Naturally produced'by the body, it regulates the biological clock and is a powerful antioxidant that tells your body when to fall asleep and when to wake up. The level of melatonin decreases with age, the consumption of alcohol and tobacco. A healthy sleep cycle affects our physical and mental functioning.
Dans notre huile, nous avons inclus le plus haut niveau de mélatonine associé à 3000 mg de CBD afin d'apaiser ton esprit, mettre ton corps à l'aise et t'aider à t'endormir doucement presque immédiatement après avoir pris cette huile CBD.
Benefits
Contre le bruit constants, la lumière bleue et les distractions qui nous entourent, cette huile est ta meilleure allié. Elle enrichira ta routine nocturne avec… Notre huile est extraite du cœur de la plante de chanvre par la première pression à froid qui préserve tous les cannabinoïdes naturels, terpènes et flavonoïdes (à l'exception du THC)
helps to relax and wind down

helps prolong the deep sleep phase and ensures healthy sleep
Directions for use
 À prendre le soir dans le cadre de ta routine nocturne pour détendre ton corps et ton esprit et faciliter ton voyage vers le pays des rêves. Dépose une pipette pleine sous la langue avant de te coucher et patiente 1 minute avant d'avaler.
Tips
Take daily for maximum benefit
Keep away from direct light
Size
30ml. Our oils are highly concentrated and only a few drops are enough to feel the difference which means you could enjoy your oil for longer.
Ingredients
Broad spectrum organic hemp oil 10% (cannabidiol), 60mg melatonin, natural flavor, phytocannabioids (CBG, CBC, CBN) terpenes
Laboratory tests