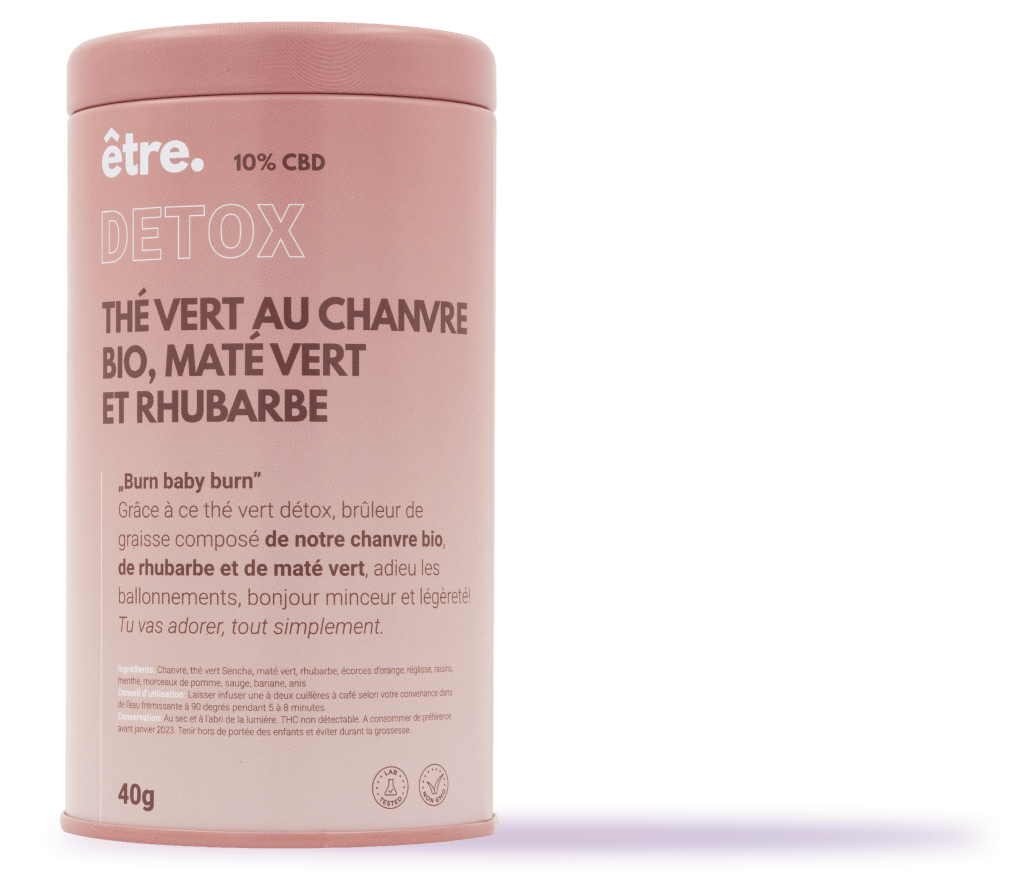 DETOX Tea DETOX Tea
GREEN TEA WITH RHUBARB, GREEN MATE AND BIO HEMP
GREEN TEA WITH RHUBARB, GREEN MATE AND BIO HEMP
Product Description
"Burn baby burn" Weight loss detox tea formulated with green tea, bio hemp, rhubarb and green mate, will help you feel Leaner, Lighter, Less bloated..You will Love it!   
Benefits
Green mate
Le maté contient naturellement presque tous les micronutriments nécessaires au corps humain. Boire régulièrement du maté améliorera ton système immunitaire en général, détoxifiera ton corps et préviendra de nombreuses maladies. En plus des antioxydants et des polyphénols, le yerba mate est riche en minéraux, acides aminés et vitamines essentielles.
Rhubarb
Rhubarb is a good source of fiber and antioxidants. It is also an excellent source of vitamin K1, which is important for blood clotting and bone health.
Hemp leaf
Contains cannabidiol (CBD) which exhibits strong antioxidant, anti-inflammatory, antidepressant and neuroprotective properties.  CBD prolongs the deep sleep phase, which is the period during which the body effectively regenerates itself.
Ingredients
Hemp, sencha green tea, green mate,
rhubarb, orange peels, licorice, grapes, mint, apple pieces, sage, banana, anis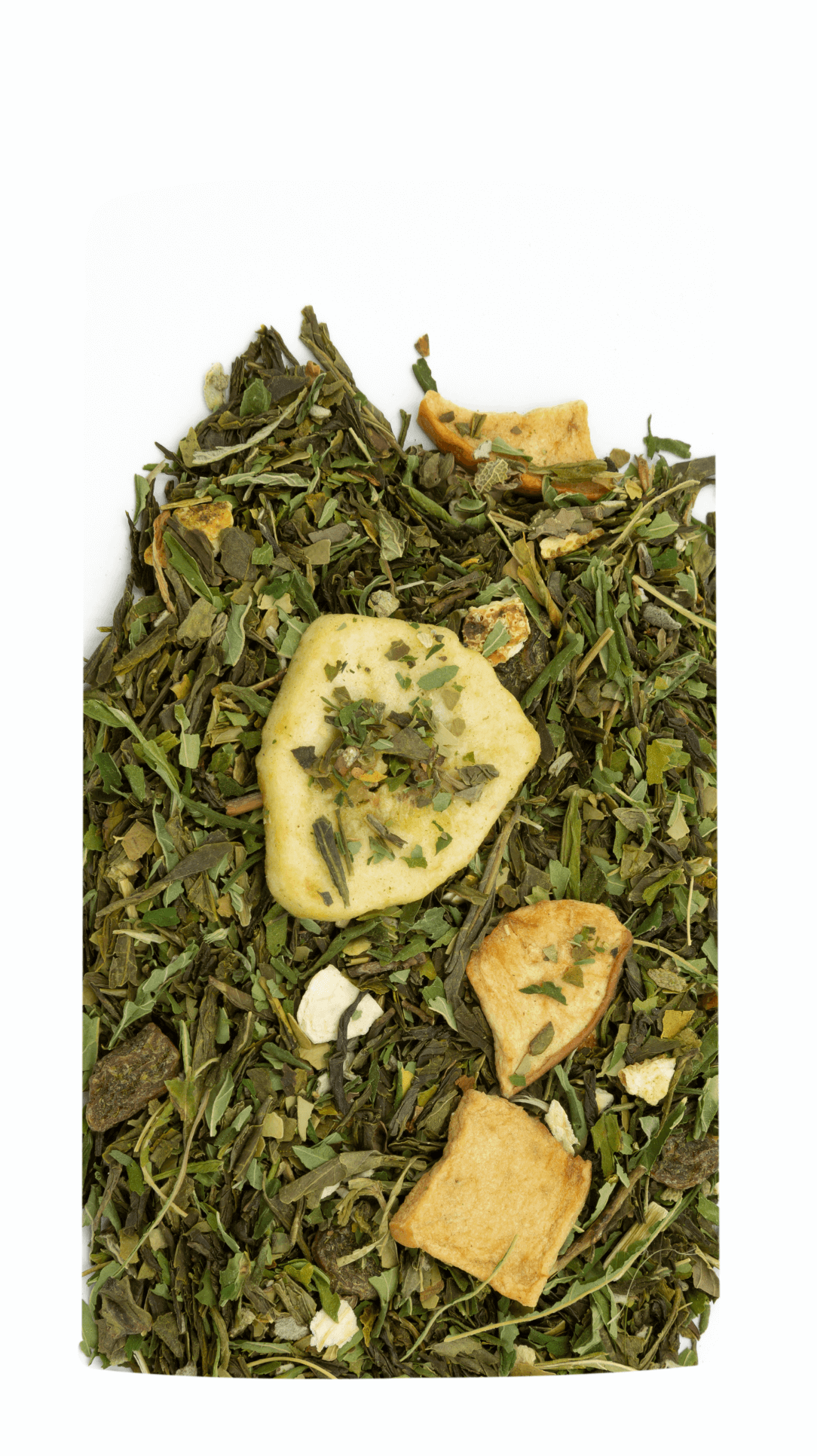 Only connected customers who have purchased this product can leave a review.