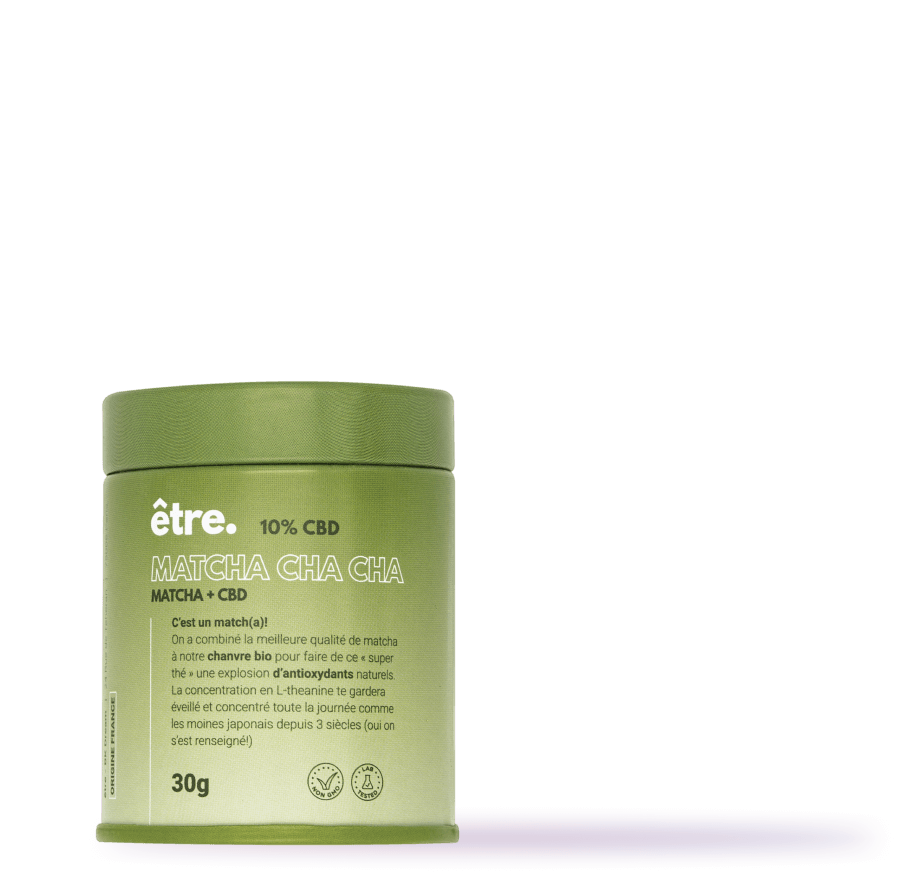 MATCHA CHA CHA MATCHA CHA CHA
Matcha and CBD
Matcha + CBD
1 in stock
Product Description
It's a match(a)! We have combined the best quality matcha with our organic hemp to make this "super tea" an explosion of natural antioxidants. The L-theanine concentration will keep you awake and focused all day long like the Japanese monks for 3 centuries (yes we checked!)
Benefits
Matcha 
Matcha is rich in caffeine and amino acids. Like green tea, matcha has a high concentration of antioxidants, including catechins, which can help prevent cell damage and reduce the risk of chronic disease. Some studies also suggest that the catechins and caffeine found in matcha may have a slight beneficial impact on weight loss and weight management.
CBD
Contains cannabidiol (CBD) which exhibits strong antioxidant, anti-inflammatory, antidepressant and neuroprotective properties.  CBD prolongs the deep sleep phase, which is the period during which the body effectively regenerates itself.
Ingredients
Matcha, hemp BIO 10%
Only connected customers who have purchased this product can leave a review.