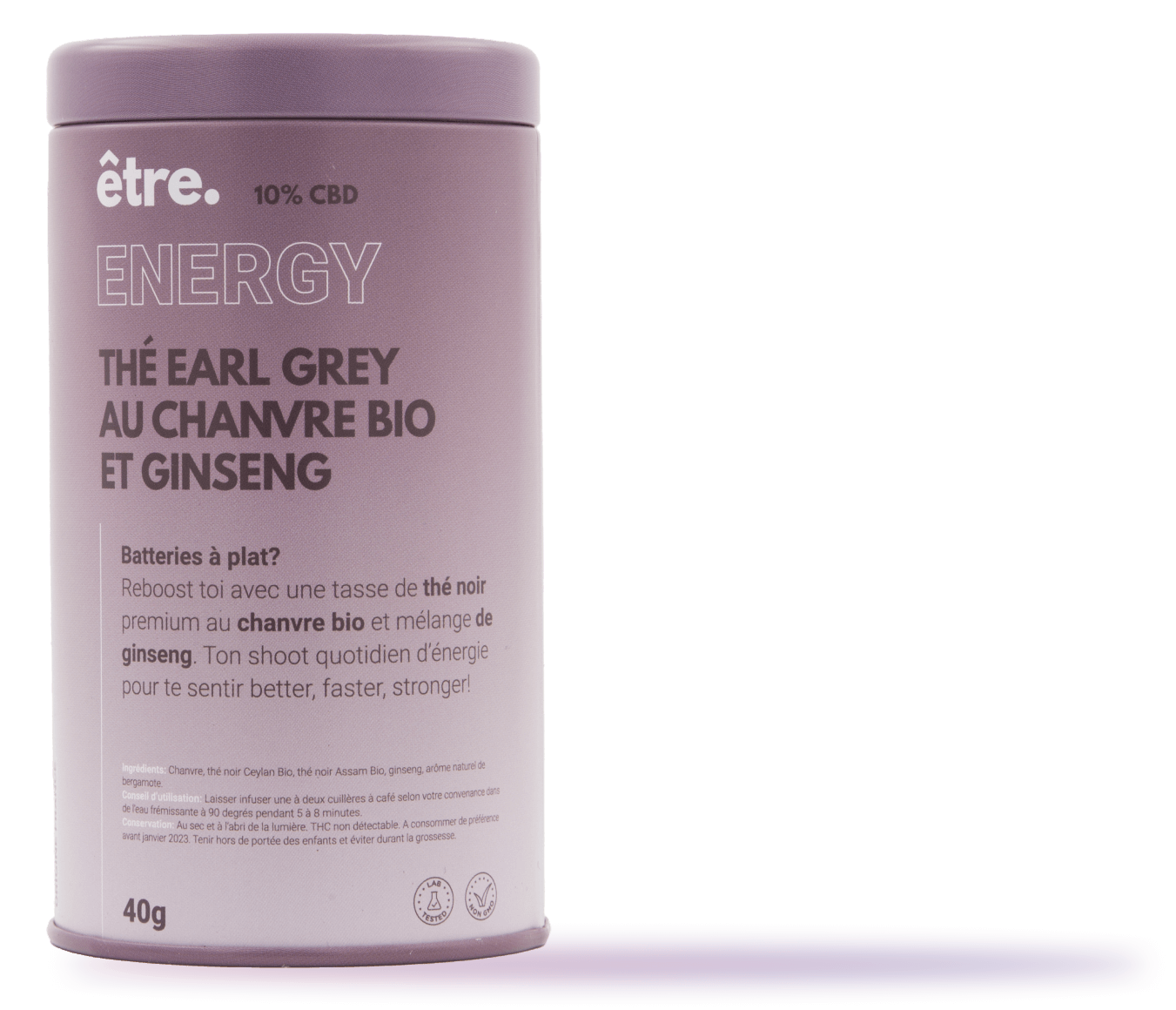 ENERGY Tea ENERGY Tea
 EARL GREY WITH GINSENG AND BIO HEMP
Thé vert au chanvre BIO et ginseng
Product Description
 Low batteries? Fill them up with a cup of  premium and aromatic black tea with a mix of ginseng and bio hemp. Your perfect energy booster to feel better, faster, stronger.              
Benefits
Ginseng
Le ginseng est utilisé à des fins médicales dans la médecine traditionnelle chinoise depuis des milliers d'années. Il contient divers principes actifs, notamment des ginsénosides qui participent à l'augmentation de la résistance au stress environnemental et à l'amélioration du bien être. Le ginseng est également promu comme complément alimentaire pour diverses autres raisons : pour améliorer l'endurance physique, la concentration, la mémoire et le système immunitaire.
Black tea
Black tea contains antioxidants called flavonoids, which are beneficial for heart health. It contains many other powerful antioxidants that promote overall health and lower the risk of chronic disease
Hemp leaf
Contains cannabidiol (CBD) which exhibits strong antioxidant, anti-inflammatory, antidepressant and neuroprotective properties.  CBD prolongs the deep sleep phase, which is the period during which the body effectively regenerates itself.
Ingredients
Hemp, organic Ceylon black tea, organic Assam black tea, ginseng, natural bergamot flavor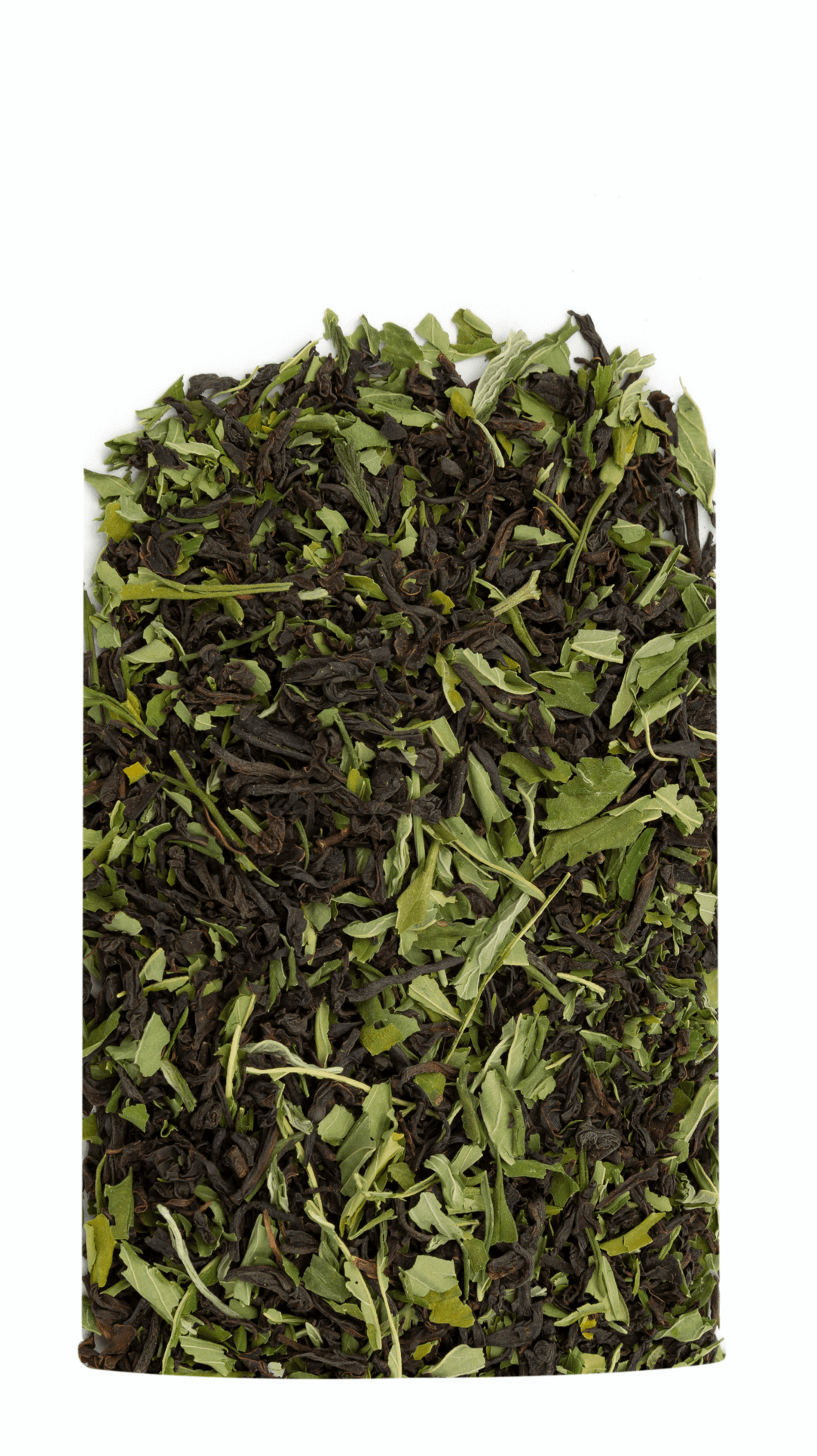 Only connected customers who have purchased this product can leave a review.