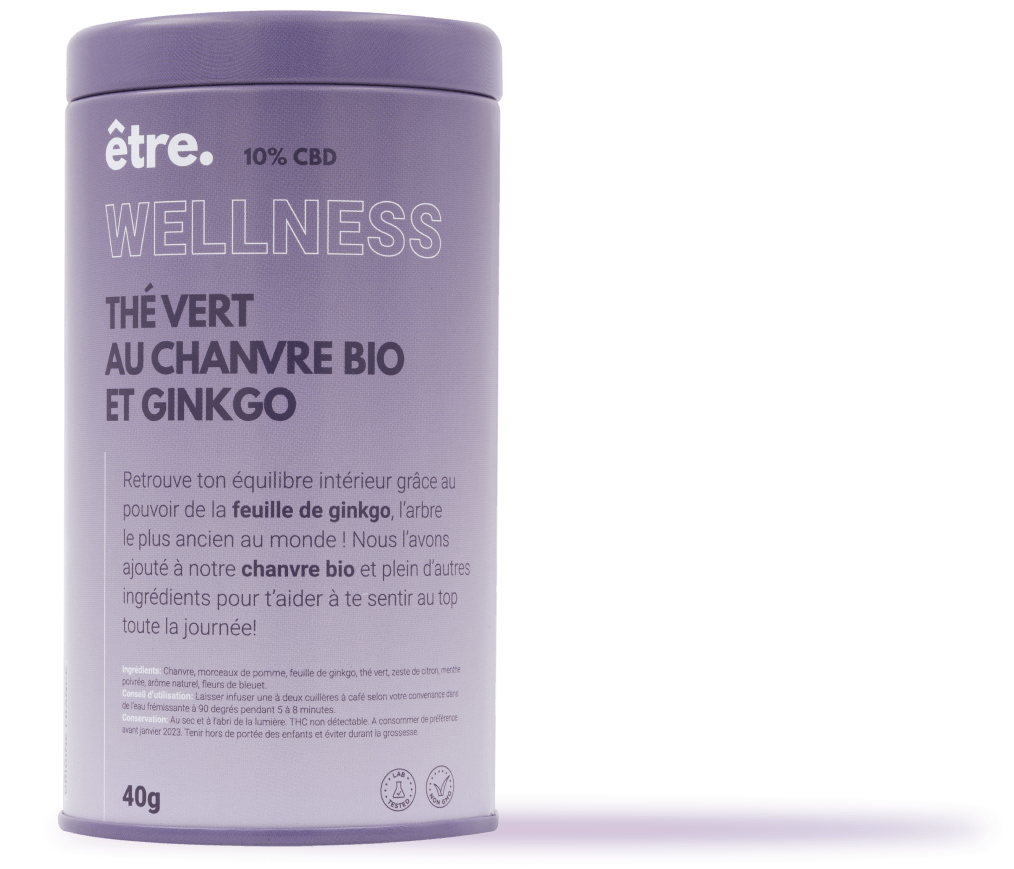 WELLNESS Tea WELLNESS Tea
Green tea with ginkgo and BIO hemp
Green tea with ginkgo and BIO hemp
Product Description
Restore your balance with the power of the ginkgo leave (the oldest living tree on earth) , bio hemp and other powerful ingredients. Feel at your best all day every day.     
Benefits
Ginkgo
Un puissant antioxydant contenant des flavonoïdes et des terpenoïdes qui offrent une protection contre les dommages cellulaires oxydatifs causés par les radicaux libres nocifs. De cette façon, les antioxydants aident à réduire le risque de cancer et de dimensie. On dit que les propriétés thérapeutiques de la plante de ginkgo incluent le traitement des troubles sanguins et des problèmes de mémoire, l'amélioration de la fonction cardiovasculaire et l'amélioration de la santé oculaire.
Hemp leaf
Contains cannabidiol (CBD) which exhibits strong antioxidant, anti-inflammatory, antidepressant and neuroprotective properties.  CBD prolongs the deep sleep phase, which is the period during which the body effectively regenerates itself.
Cornflower
The cornflower is remarkable for its antioxidant content, but also because it contains vitamin A, C and K, iron and manganese. It is known for its benefits on eye health, thanks to vitamin A
Ingredients
Hemp, apple pieces, ginkgo leaf, green tea, lemon zest, peppermint, natural flavor, blueberry flowers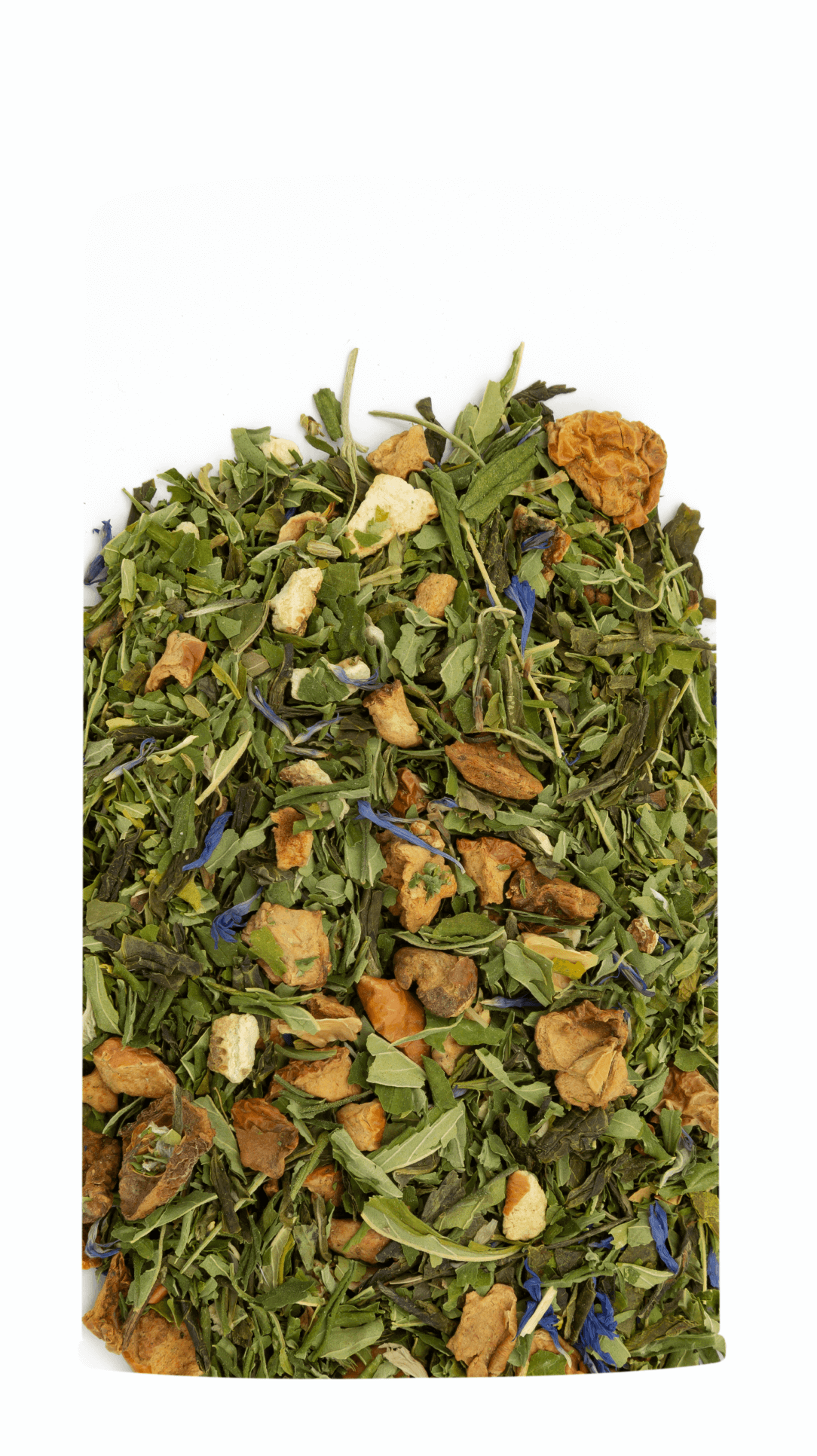 Only connected customers who have purchased this product can leave a review.